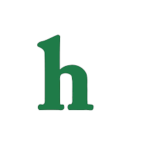 HBO fans excited for return of Game of Thrones Season 4
Game of Thrones' fans are having a hard time waiting for April 4 to arrive to see continue following along with the popular HBO pop culture fan favorite drama to finally resume.
The Game of Thrones drama will soon be premiering the fourth season. The anticipation has fans gathering around the water cooler to discuss spoilers and just what is going to go down and with who this season, as they countdown the days.
HBO is teasing viewers with bit clips that promise that GOT Season 4 is going to be even more dramatic and captivating than previous seasons if that is really possible.
It has been close to a year since  Thrones' Season 3 left fans in shock and horror and with too many unanswered questions about what the future of the families will hold.
HBO is also preparing for what they believe will be their biggest viewing night yet, and after the site crashed during the season finale of "True Detective" we can only hope that the cable network can handle the traffic come April 4.
The Game of Thrones Season 4 is going to move at fast pace with a lot of information and details being throw into each episode to move forward the family stories in the kingdoms.
Game of Thrones spoilers discussed
Here are a list of predicted potential Game of Thrones Season 4 potential spoilers, so if you would rather be surprised you may want to stop reading here.
Still here are you? Okay then you asked for it here is the rumored spoilers for season four of 'GOT.'
We are going to share only the top five projected GOT spoilers for season four, and these are only rumored to be worked into the show's storylines as long as HBO continues to stay true to the novels.
While the wedding ceremony to Margaery Tyrell is taking place, Joffrey Baratheon, chokes and dies after being poisoned., leaving Joffrey's uncle, Tyrion, and Tyrion's young bride, Sansa Stark, to blame and immediately imprisoned.
Catelyn Stark's body will be brought back to life moments after her tragic death at the Red Wedding, Catelyn Stark's will come back angry and looking for revenge bringing danger to those who wronged her.
Arya will be sent away and transported by a huge ship to Bravos where she will be trained as an assassin.
Littlefinger moves up the royal chain will becoming the Lord of the Vale after he weds Catelyn Stark's sister.
There will also be a double murder as Tyrion is said to go crazy and kill Tywin & Shae when he walks in on them in his own chambers finding them going at it, betraying him.
So juicy, but you can bet HBO will not disappoint, GOT will be just as enticing and dramactic as previous season!
Mark your calendar and set your DVRs "Game of Thrones" season 4 starts April 4 on HBO!