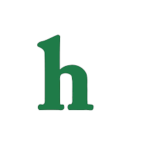 HBO GO crashes again during Game of Thrones Season 4 debut
Game of Thrones Season 4 debut sends HBO Go into a frenzy once again when the site was so overwhelmed by visitors it caused a major crash.
Fans were expressing their anger and disappointment when they attempted to log into HBO Go to watch the highly anticipated drama the Game of Thrones only to find out that the site was down again.
HBO has been over whelmed with fans as the demand to view their popular made for cable shows has doubled and possibly even tripled in the past few months, first with True Detective, and now again with Game Of Thrones Season 4.
HBO Go addresses the issue with humor
HBO Go's Twitter account addressed the technical issues stating;
"Looks like there's trouble in the realm. Apologies for the inconvenience. We'll be providing updates, so please stay tuned. #GameofThrones," it tweeted.
That was followed by, "Having trouble accessing @HBO GO? Send a raven. @GameOfThrones will be available soon on HBO On Demand with some cable providers."
"We're investing in HBO Go," stated Time Warner CEO Jeff Bewkes.
"That's good news for those of you that tried to watch 'True Detective' last week… we want to make HBO Go stronger."
As previously reported The Game of Thrones Season 4 is going to move at fast pace with a lot of information and details being throw into each episode to move forward the family stories in the kingdoms.
So did you get a chance to watch The Game of Thrones Season 4 opener, what did you think?