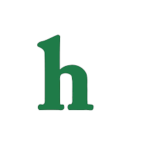 GOT kills off another character
Game of Thrones Purple Wedding episodes has give longtime GOT fans quite a topic to discuss this week and many fans were left shaken by the Purple Wedding events.
We warned you it was coming, but despite the warnings having the actual event take place is still shocking for HBO fans of The Game of Thrones, who were horrified to watch the Purple Wedding episode even the evil and cruel GOT character King Joffrey meet his demise so early in the season.
Emotions were mixed when king Joffrey died, some fans cheered others were sad to see yet another character killed off from the popular show especially when it is only the second episode of season 4.
GOT star Jack Gleeson, who portrayed King Joffrey stated in a recent interview about the death of his character saying,
"It was tough," Gleeson said. "I suppose it's one of those things that you have no prior experience in. I've never seen anyone die. It's hard to imagine what it would be like. But [director] Alex [Graves] very kindly walked me through it. It was fun in the end, but kind of stressful to be so focused, but acting like you're completely unfocused. Difficult, but exciting."
But… Gleeson went into Game of Thrones knowing all along that eventually his character would be killed off.
"I knew from Day 1. When I got the part, I read the first book. And before that, I Googled the character summaries," he said. "There will be a delight that the person tormenting their favorite characters is gone, but I would like to think there's a certain sadness at the loss of the delight people take in hating a character like Joffrey."
Jack reveal just where he will go from here now,stating that he plans on retiring now from acting.
"I've been acting since age 8. I just stopped enjoying it as much as I used to," he told EW. "And now there's the prospect of doing it for a living, whereas up until now it was always something I did for recreation with my friends, or in the summer for some fun. I enjoyed it. When you make a living from something, it changes your relationship with it. It's not like I hate it, it's just not what I want to do."
What next will rock fans Sunday night Game of Thrones' Season 4 viewing?
Game of Thrones' fans should not get to relaxed though, the season is just getting started and thee will be more shocking and brutal deaths as promised by HBO who has stated all along that Game of Thrones Season 4 will soon become one of the most bloody and violent season yet.
So those who are a bit weak n the knees might want to view with caution, things are about to get crazy on Sunday nights.
Where are you with King Joffrey's death?