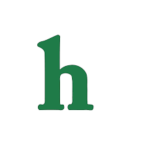 Peter Dinklage talks season 4 of Game of Thrones
Game Of Thrones' star Peter Dinklage recently dished on whether or not he is ready to do a nude scene on the popular HBO drama The Game of Thrones.
Dinklage claims he is 100 percent ready to do nude scenes on  Thrones, stating he is good "to do his part to increase the amount of male nudity" on the show.
Peter playes the role of Tyrion Lannister on Game of Thrones, and reveals up to now, so far he has not received a Games' script for himself that asks for nudity.
"If it's appropriate for the material, I will definitely go to the gym," Dinklage revealed in an EW interview.
This is the second Game of Thrones' male star who has expressed an openness about adding more male nudity to the show.
Kit Harington, also recently discussed publicly being "open to a nude scene if it's "f—ing well deserved."
Sounds as if the stars and the producers of HBO's "Game Of Thrones" is sending out a hint that the upcoming Season 4 will be heating up not only with drama, but more nudity from the male stars.
Martin releases latest chapter of GOT, 'Mercy' on his blog ahead of Season 4 debut
As an added treat fans can check out the next chapter of George RR Martin Book 6 'Winds Of Winter' which is available now for reading online before the HBO Season 4 Premiere Date.
The Game of Thrones' book chapter is titled "Mercy" and can be read at George RR Martins blog in full.
Game of Thrones Season 4 airs beginning April 6 on HBO.
Will you be tuning in Sunday night ?