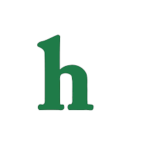 Thrones star reveal her thoughts on marriage
Game of Thrones' star Maisie Williams recently admitted that as far as she is concerned 'marriage is pointless.'
Maisie Williams is the 16-year-old Game of Thrones actress who is best known for role on the HBO drama as best known for her role as Arya Stark.
The teen actress reveals that she does not believe that she will ever get married, even if she finds her perfect dream man.
"I'm never going to get married. Right now, my view on marriage is that it's extremely pointless," stated Williams.
"If ain't broke, don't fix it. Maybe when I fall in love, I'll change my mind, but right now? It just makes it harder to break up.
Maisie Williams to young to be so decisive just yet?
"You can't just leave. I'd never want to be trapped. I never like to stay in one place too long. I always flit around, I never settle anywhere. So being married would be being trapped."
Game of Thrones' star Maisie Williams, parents split when she was very young, and told their young daughter that marriage only served to complicate relationships.
So young to be making a life long decision such as marriage just yet, she has plenty of time to change her young mind.
You can watch Maisie Williams on Game of Thrones Season 4 on Sunday nights at 9 p.m. on HBO.
What are your thoughts about the Game of Thrones' Maisie Williams opinions on marriage at this time of her life?