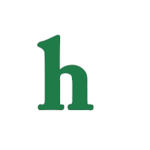 "Friends" could be headed to Broadway. Jennifer Aniston is reportedly planning musical revival of her hit TV sitcom.
'Friends' TV show being made into Broadway musical?
"Jen has completely fallen in love with the idea of a Broadway ready Friends musical," one source revealed to Radar Online.
Jennifer Aniston is allegedly so excited about this project that she's even been getting advice from her famous friends.
"It's even gotten to the point where she's had some deep talks with her friend Sheryl Crow about creating '90s style music for the project, which of course would feature an entirely new crop of actors playing young versions of the now 40-something 'Friends' stars," the insider added.
Why not a 'Friends' reunion?
While many fans would much rather have a "Friends" reunion with the original actors, Jennifer Aniston, Courteney Cox, Lisa Kudrow, Matthew Perry, Matt LeBlanc, and David Schwimmer, they'd likely settle for a Broadway musical.
However, if Jennifer Aniston is so stoked for this "Friends" revival on Broadway, then why can't she just get excited for a reunion, and get her old cast together again for a movie, or reunion special? (Come on, Jen!)
What are your thoughts on Jennifer Aniston planning a "Friends" Broadway musical? Tweet us @OMGNewsDaily or leave a comment below.