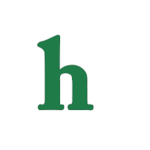 It's the Friends reunion nobody saw coming. Jennifer Aniston, Courteney Cox, and Lisa Kudrow all appeared on Jimmy Kimmel this week to reprise their iconic roles.
Friends reunion on Jimmy Kimmel
Kimmel's skit included a scene, which he wrote himself as Ross, where Jennifer Aniston, (Rachel) Courteney Cox, (Monica) and Lisa Kudrow (Phoebe) gushed about Ross' (Kimmel) lovemaking.
As for the characters of Chandler and Joey, Jimmy Kimmel revealed that they had died due to rabies, given to them by Marcel the monkey.
The mini Friends reunion only made fans more eager for a real reunion. However, it's been 10 years since Friends signed off for the last time, and talks of a reunion have run wild, only to be shot down time after time by the stars.
Will we ever get a real reunion?
Recently, Courteney Cox said that she can't even get the entire cast together for a dinner, so a full on Friends reunion likely isn't ever going to happen, no matter how bad fans may want it.
It looks like Jimmy Kimmel's Friends reunion will have to do…for now.
What did you think of the Friends reunion on Jimmy Kimmel? Tweet us @OMGNewsDaily or leave a comment below.