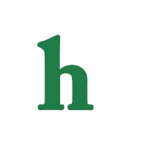 A "Friends" reunion has been wanted by fans for years. However, rumor after rumor has continued to be shot down by the stars of the show, and it seems that no one is interested in getting the Central Perk gang back together. No one expect Lisa Kudrow, that is.
Lisa Kudrow on board for a 'Friends' reunion
Lisa Kudrow recently spoke out about her time on "Friends" and the possibility of a reunion. Kudrow, who played Phoebe Buffay on the hit NBC series has done a handful of other projects since leaving the show such as "The Comeback," but still holds a fondness in her heart for the series that made her a household name along with Jennifer Aniston, Courteney Cox, Matt LeBlanc, Matthew Perry, and David Schwimmer.
"I loved doing 'Friends,'" Kudrow gushed. "I would have been fine if we did it 10 more years, and it was great that we finished when we did, because I've loved everything I've done since."
Fans have been begging for a "Friends" reunion since the series ended in 2004, but have had no luck or any good news, until now.
Will a 'Friends' reunion ever happen?
Lisa Kudrow confirmed that she would do a "Friends" reunion if asked. In fact, Lisa loved playing Phoebe so much that she says she'd be on board for an entire season of episodes!
"I'll go for it," she said of a reunion. "A whole season, because to spend that much time with those people again would be heaven!"
Unfortunately, it doesn't seem that the other cast members feel the same way. Courteney Cox previously revealed that she can't even get the entire cast together for dinner, so a "Friends" reunion isn't going to happen!
Perhaps Lisa Kudrow could work her Phoebe magic and talk her former co-stars in to doing it?
What do you think about Lisa Kudrow's comments on doing a "Friends" reunion? Tweet us @OMGNewsDaily or leave a comment below.