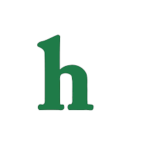 "Friends" reunion hopes were killed yet again when Courteney Cox told David Letterman that she Jennifer Aniston, Lisa Kudrow, Matt LeBlanc, Matthew Perry, and David Schwimmer won't reunite for a reunion show or movie.
'Friends' reunion shot down by Courteney Cox
Cox revealed that while she would like for it to happen that when she says that the rest of the cast gets calls saying "Well, Courteney's in to it," and then she "gets in trouble."
It seems a few of the cast members would really be into reuniting for a reunion, such as Courteney Cox, Matthew Perry, and Lisa Kudrow, while Jennifer Aniston, Matt LeBlanc, and David Schwimmer don't seem interested in it at all.
Cox told Letterman that she can't even put together a "Friends" cast dinner party, so the thought of getting everyone together for a reunion is unlikely.
Fans are dying for a reunion!
I know, we're crushed too. We understand while these actors may not want to go back when they're all involved with current projects, but these were the roles that made their careers, and the roles that the fans most love.
If not for any other reason, can't they just do it for us?
What do you think about Courteney Cox saying a "Friends" reunion isn't going to happen? Tweet us @OMGNewsDaily or leave a comment below.