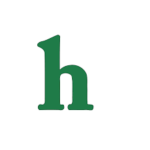 A real Friends reunion? Well, sort of. The girls, Jennifer Aniston, Courteney Cox, and Lisa Kudrow all got together for a girls night out.
Friends reunion: Jennifer Aniston, Courteney Cox, and Lisa Kudrow's girls night
That's right, Rachel, Monica, and Phoebe were all together, and even celebrated Cox's recent engagement to Snow Patrol rocker Johnny McDaid.
"It was really fun, great to see them," Lisa Kudrow says of her Friends reunion. "I got to see the ring," she added, referring to the Cougar Town star's engagement bling.
Real-life friends
After 20 years of know one another, it seems that the Friends stars have actually stayed close. (They may have taken the show's theme song to heart!)
Jennifer Aniston, Courteney Cox, Lisa Kudrow, Matt LeBlanc, David Schwimmer, and Matthew Perry have remained friends through it all.
Why no official reunion?
It's for this reason that fans can't understand why there hasn't (and most likely won't ever be) an official Friends reunion.
Come on guys, we're all dying to know where Rachel, Ross, Monica, Chandler, Joey, and Phoebe are all at now!
What do you think of the mini Friends reunion? Tweet us @OMGNewsDaily or leave a comment below.