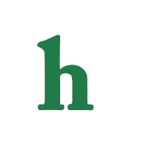 The "Flowers in The Attic" sequel, "Petals On The Wind" has been given a premiere date by Lifetime.'
'Flowers in The Attic' sequel to debut on Lifetime in May
The second chapter in the Dollenganger saga will air on Lifetime on Monday, May 26 at 9 p.m.
The movie will feature a new actor and actress as the lead characters, Chris and Cathy, the siblings who were locked away by their mother, played by Heather Graham, in an attic for years, and got a bit too close for comfort.
The kids escape the attic along with their little sister Carrie, unfortunately Carrie's twin, Corey wasn't so lucky, and are forced to move on with their lives.
'Petals on The Wind' will bring the drama
Cathy pursues her dream of being a ballerina, and even gets involved with her partner, Julian, who is abusive, and sends her running back in to the arms of her brother, Chris.
Meanwhile, Cathy has hatred in her heart, and revenge on her mind towards her mother, Corrine, and will stop at nothing to get her back for the pain she's caused.
We're so excited for this film, and can't wait to watch it this Spring. We still have our fingers crossed for more V.C. Andrews books to be adapted into movies!
Are you a "Flowers in The Attic" fan? Tweet us @OMGNewsDaily or leave a comment below.