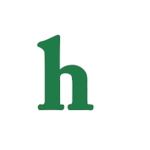 Robert Pattinson's girlfriend, FKA Twigs, recently opened up about the couple's private relationship and announced that the "Twilight" actor is the man that she loves.
FKA Twigs speaks out about Robert Pattinson relationship
FKA Twigs told UK's The Guardian that although she doesn't like being in the tabloids and likes to lead a very private life, she is willing to put up with the media attention because Robert Pattinson is totally worth it.
"That side of my life [the paparazzi] is nothing to do with me. That's, like… That is the… side of life of the man that I love. And… when that started happening I had to… Because that is the opposite of who I am as a person, and it was weird… Then I had to sit back and have a conversation with myself and I had to say: that is something really horrible. No, not horrible, I don't find it horrible, it's something that's very challenging," FKA Twigs said of her relationship with Robert Pattinson.
"I look uncomfortable because I am uncomfortable. But then it's, like, is this person in my life worth that? And he is, without question. Do you know what I mean? In comparison to how happy I am. And how I feel with him. It's 100% worth it. Does that make sense?" the singer added.
This is a big step as Robert Pattinson's former girlfriend, Kristen Stewart, never spoke publicly about him except for the time she was caught cheating with her married "Snow White" director, Rupert Sanders, and she issued a public apology, mentioning Rob by name.
Robert Pattinson to propose to FKA Twigs?
Rob and FKA's relationship is reportedly getting so serious that Pattinson is considering proposing marriage to Twigs!
"Rob's in love and he's serious about proposing," a source told Life & Style magazine. "He's crazy about her. They are definitely talking marriage."
"They can all see that Rob and FKA's love is mutual," the source said. "He's never been in love with anyone as artistic as her. He's never been this happy before!"
What do you think about Robert Pattinson's girlfriend FKA Twigs speaking out on the relationship? Tweet us @OMGNewsDaily or leave a comment below.
[Image Credit: Tumblr]