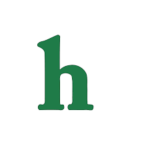 The first trailer for the "Flowers in the Attic" sequel, "Petals on the Wind" has been released by Lifetime.
'Petals on the Wind' trailer released
The second installment in the V.C. Andrews adaptation will feature Chris and Cathy Dollenganger 10 years after they escaped from the attic where their mother had kept them prisoner.
Heather Graham returns as Corrine, and we see her locked in a mental institution. Ellen Burstyn is back as the horrible grandmother, who will seemingly get what's coming to her at the hands of her own daughter.
'Flowers in the Attic' sequel is set to be big
Meanwhile, Chris and Cathy are living their adult lives with the scars of their past very much showing.
Cathy becomes a ballerina, who gets into an abusive relationship with her partner, Julian, while Chris still carries a torch of forbidden love for his sister, and the two are shown coming together intimately yet again.
"Petals on the Wind" is highly anticipated by fans, who recently learned there will be more V.C. Andrews adaptations by Lifetime in the near future, and will premiere on the network on May 26.
What do you think of the first "Petals on the Wind" trailer "Flowers in the Attic" fans? Tweet us @OMGNewsDaily or leave a comment below!