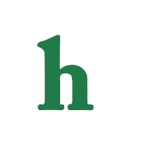 "Maps To The Stars" has wrapped filming and the first trailer has already been released.
First 'Maps To The Stars' trailer released
The thriller starring Julianne Moore, Robert Pattinson, John Cusack, and more will leaving wondering what in the world this movie is about after watching the trailer, but don't worry, we've got you covered.
John Cusack plays writer who made millions by writing self-help books. His wife manages their son's acting career, and he's fresh out of rehab.
Meanwhile their daughter is a pyromaniac who loves to play with fire, and gets hired as a Hollywood actress' (Julianne Moore) assistant.
The 'Maps To The Stars' trailer is steamy and eerie
Meanwhile, Robert Pattinson plays the ever so handsome limo driver who gets himself entangled in the whole situation, and has sex with Julianne Moore in the back of the limo. (We thought it was "Boogie Nights" for a minute there!)
"Maps To The Stars" is directed by David Cronenberg, who also worked with Robert Pattinson in "Cosmopolis," and will hit theaters later this year.
Warning: The trailer is NSFW! Watch at your own risk.
What do you think of the first "Maps To The Stars" trailer? Tweet us @OMGNewsDaily or leave a comment below.