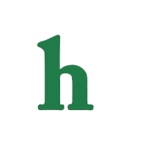 The first trailer for 'If I Stay' has been released, and we are already grabbing for our tissues.
First 'If I Stay' trailer released
Chloe Grace Moretz looks gorgeous as a teenager musical prodigy who falls into a coma after a tragic car accident that takes the lives of her family.
The young woman is in a state of consciousness between life and death and can see everyone that's going on in the world while she tries to make the decision about whether to stay alive or move on to the other side.
Will you read the book before the movie comes out?
The trailer is moving in of itself, and we predict that sales will skyrocket, although they're already great, for the book, which the movie was adapted from.
We are so ready to watch "If I Stay," because the story is interesting and Chloe Grace Moretz can do no wrong, right?
Check out the "If I Stay" trailer below and Tweet us @OMGNewsDaily or leave a comment below with your thoughts!