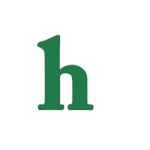 "Fifty Shades of Grey" hasn't even hit theaters yet, but fans are already worried that Christian Grey himself, Jamie Dornan, won't return for another film. "I'm sick of it," Dornan reportedly told Vogue Magazine.
Jamie Dornan not returning for 'Fifty Shades of Grey' sequel?
According to the IB Times, Jamie Dornan didn't enjoy all the nude sex scenes his character, Christian Grey, endured during the filming of the first "Fifty Shades of Grey" movie, and doesn't seem too keen on returning for the 2 sequels "Fifty Shades Darker" and "Fifty Shades Freed."
There has been a lot of controversy surrounding the "Fifty Shades of Grey" movie from the start when "Sons of Anarchy" star Charlie Hunnam pulled out of the Christian Grey role, and a rating was hard to be found for the film.
Could Christian Grey be recast?
Later, "Fifty Shades of Grey" had to move back its release date due to Charlie Hunnam quitting, and isn't scheduled to debut until Valentine's Day 2015.
It seems that Jamie Dornan should have known what he was signing up for when he took the role of Christian Grey. (Did he not read the books?) Seriously, way to crush all of the "Fifty Shades of Grey" fans dreams Dornan.
Meanwhile, if Jamie Dornan doesn't return there will have to be a discussion about whether to scrap the other 2 films, or recast the lead character with another actor. (What a mess!)
We're hoping that Jamie Dornan will return for the "Fifty Shades of Grey" sequels. What do you think? Tweet us @OMGNewsDaily or leave a comment below.