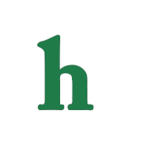 "Fifty Shades of Grey" fans have been eagerly awaiting the release of the film which is set to hit theaters in February, but there have been some serious rumors swirling around the movie, and its stars. 
'Fifty Shades of Grey' movie rumors run wild
According to Celeb Dirty Laundry, "Fifty Shades of Grey" stars Dakota Johnson and Jamie Dornan don't have much on screen chemistry, which is a must for the sexy characters.
As fans know Christian Grey and Anastasia Steele are a couple who struggle to keep their hands off of one another, and if Dakota Johnson and Jamie Dornan can't convey that then the fans are going to be furious, and won't hesitate to let everyone know about it.
"Fifty Shades of Grey" is currently doing re-shoots which is common with many films, but has some fans worried that the movie won't be up to par.
Dakota Johnson not sexy enough for Anastasia Steele?
"Dakota isn't coming off sexy enough. Ana needs to be naive, not a dish-rag. No one should question the heat or intensity of our actors," a source told Us Weekly.
Meanwhile, there may not be any "Fifty Shades of Grey" to carry on the franchise as reports of Jamie Dornan hating the sex scenes and Dakota Johnson being self-conscious about the nudity have been the talk of fans who are not liking all the negative press surrounding the film already.
However, this tends to happen when a very popular and beloved book franchise is adapted into a movie, and may only been idle gossip. It seems that only time will tell if "Fifty Shades of Grey" will live up to it's counterpart, or if fans will leave the theater feeling disappointed and wishing other actors and actresses had been cast in the lead roles.
What do you think about the "Fifty Shades of Grey" rumors involving Dakota Johnson and Jamie Dornan? Tweet us @OMGNewsDaily or leave a comment below.