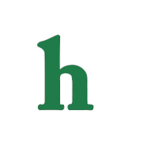 Fifty Shades of Grey's original Christian Grey, Charlie Hunnam, is dishing on his decision to leave the movie franchise before it even started filming.
Fifty Shades of Grey: Charlie Hunnam heartbroken he's not Christian Grey
"I felt like I had an interesting take on that character and felt like I could have done a good job of playing Christian Grey, otherwise I wouldn't have taken it on in the first place. When you put the time into something like that and a character comes alive in your mind, it's heartbreaking not to be able to play him. … It was definitely kind of heartbreaking having to say goodbye to that character and not bring it to life," Charlie Hunnam told Life & Style Magazine.
Hunnam, who stars on the hit TV series Sons of Anarchy, dropped out of Fifty Shades of Grey just days after being announced as Christian Grey, and was replaced by actor Jamie Dornan.
Charlie Hunnam plans to support Jamie Dornan
Meanwhile, Charlie Hunnam says he'll fully support Jamie Dornan and Fifty Shades of Grey when the movie comes out in February. "If they invite me to the premiere, I will go and see it there," Charlie said. "If not, I'll go and buy some tickets on opening night."
Well, at least he's being honest about the situation, and although he seems upset he didn't get to portray Christian Grey, he's not bitter about having to pass on the role.
What do you think about Charlie Hunnam's comments on not getting to play Christian Grey in the Fifty Shades of Grey movie? Tweet us @OMGNewsDaily or leave a comment below.