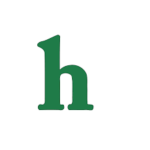 Former teen idol Fabian on the road to recovery after heart surgery
Fabian, 71, the former 50s teen heart throb best know for his hit "Turn Me Lose" hitmaker's life was reportedly saved following heart surgery in Pennsylvania earlier this month.
A Pittsburg, PA. team of heart surgeons are credited with fantastic teamwork and medical skills that saved the 50s idol's life during what has been described as a dramatic heart surgery.
.
Fabiano Anthony Forte, who's stage name is Fabian has been having heart problems for the past several years and underwent an aortic valve replacement a few weeks ago.
Sources close to Forte's family stated, "Fabian's heart medication apparently stopped working and he was told by doctors surgery was his only option."
The singer's manager Oscar Arslanian has confirmed that the legendary icon Fabian is still recovering weeks later but appears to be remaining in good spirits.
American Bandstand favorite heartthrob Fabian's fans sending prayers and well wishes
"Naturally, everyone was very concerned when doctors recently informed him he needed an operation. He ended up having an aortic valve replacement and a blockage removed."
Fabian became a national fan favorite performing several times on American Bandstand. Throughout his career Fabian has had eleven of his songs reach the Billboard Hot 100 listing.
The singer is currently married to his third wife Andrea and has a son, Christian, 44, and a daughter, Julia, 42, from his first marriage. He is also the grandfather of two.
.
Most recently over the years Fabian has kept busy with his music performing with been performing with fellow heartthrobs, Frankie Avalon, 73, and Bobby Rydell, 71, as part of The Golden Boys.
Fabian's recovery time from the heart surgery is estimated to be about three months.
HND is wishing Fabian a speedy and full recovery.