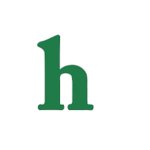 Eva Mendes' post baby figure just six weeks after welcoming daughter Esmeralda is outstanding.
Eva Mendes spotted out for the first time since welcoming daughter Esmeralda into the world
The new mommy, Eva Mendes, 40, was spotted out and about for the first time since giving birth to a daughter, Esmeralda Amada just six weeks ago looking slim and shapely. Mendes was photographed walking in Los Angeles on Saturday after leaving a commercial film set wearing a black sweater and black slacks for the first time since the baby's arrival.
Will Ryan Gosling and Eva Mendes walk down the ailse soon?
Ryan Gosling, Eva Mendes' boyfriend and father of little Esmeralda was not with the exotic beauty at this time and could have been home pulling his turn at diaper duty. Fans have speculated that since the arrival of the Hollywood couple's daughter together that perhaps a wedding would be the next thing on the agenda. So far though there have been no signs of an engagement ring.
This does not come as huge surprise though, Ryan Gosling and Eva Mendes both prefer to fly very low under the paparazzi radar at all times when possible.
It would not shock most fans to see this couple pull off the next big secret celebrity wedding. Who knows these two, who have still not officially confirmed being a couple, or the arrival of their first child together could actually already be secretly married.
As previously reported, Ryan Gosling and Eva Mendes welcomed their baby girl back in September. According to Us Weekly sources Ryan Gosling and Eva Mendes never officially announced the pregnancy, but by time the news hit mainstream media in July, Eva was already 7 months pregnant.
What do you think could Eva Mendes and Ryan Gosling already be married or will they pull off a a secret celebrity wedding soon?