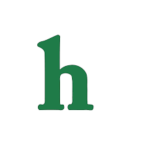 Eminem recently attended the Wall Street Journals's Innovator Of The Year Awards where his public appearance left fans shocked.
Eminem years of drug abuse takes toll on rapper
The "Real Slim Shady" hit maker, now 42-years old, appears as if his past demons with drug abuse have finally taken their toll on the rapper.
During Eminem's appearance fans noticed that the singer's face looked gaunt and tired. Despite wearing his signature wooly cap, it was very noticeable that Eminem face showed hollowed cheekbones and uneven skin.
Eminem revals years of battling prescription drug abuse
Eminem's deteriorating looks have been blamed on his many years struggling with prescription drug abuse. Eminem whose real name is Marshall Mathers has revealed in the past that he started abusing drugs in 2002 while working on his ht film "8 Mile."
Eminem revealed that his troubles began after he started having a difficult time sleeping and was prescribe sleeping pills. From there the rappers addiction skyrocketed. Eminem admitted to addiction issues with Ambien, Vicodin and Valium.
In 2005 Mathers revealed that he checked into rehab, leaving the music business for three years to get a hold on his addictions. In a recent documentary called "How To Make Money Selling Drugs" the singer confessed that he was previously hospitalized due to an overdose that could have killed him.
Since his overdose, the rapper has admitted to having at least one major relapse, but now claims he is doing much better and is at a better place in his life.
Drug abuse has definitely taken a shocking toll on Eminem's appearance, while the singer admits to being happier in is life these days we hope that at 42, Eminem will remember that he is not a young man any longer and hopefully has moved past that dark and dangerous time of drug abuse so that he may lead a happier and more fulfilled life, whether it is as a singer, or just a normal man, and father to his daughter Haley.
We are all wishing him much luck and happiness as he continues his recovery and career.