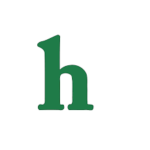 Edwards final wishes complete
Elizabeth Edward's deathbed wish has finally been granted nearly fur years after the 61-year year old bravely lost her long battle with breast cancer.
Reports reveal that Elizabeth Edwards' final deathbed wish was to have a marble tombstone etched with doves taking flight set at her final resting place which is next to her son Wade.
When Elizabeth was diagnosed with the deadly cancer reports claim she met with tombstone sculptor Robert Mihaly, who also did Wade's stone and talked with him about how she envisioned her tombstone according to sources close to Edwards.
Elizabet Edwards's distinct final wishes revealed
The family source reveals,
"Elizabeth was very weak, but it was very important that she talked to Robert so she could de­scribe exactly what she envisioned for her tombstone.
"Elizabeth said she wanted her memorial to honor a woman's spirit. So she asked Robert to create a sculpture of doves taking flight. It also echoes her desire to catch up to her son and be connected to him for eternity."
Elizabeth Edwards' oldest son Wade was sadly killed in a tragic car crash when he was 16-years-old in 1996 when he lost control of his Jeep driving home from the Edwards' home in Raleigh, N.C. to their vacation beach house in Wilmington.
"After Wade passed, Elizabeth came to his grave on a daily basis for many years," said the family source.
"She brought flowers and read chapters from the Bible. Elizabeth also had a plaque that reads 'When flowers bloom, the angels sing' placed nearby."
Elizabeth Edwards is survived by, daughters Cate,Emma, and son Jack.
Elizabeth is the ex-wife of the disgraced politician, North Carolina senator John Edwards, who, was caught up in a scandalous affair during his presidential campaign with Rielle Hunter.
Rest In Peace Elizabeth and Wade Edwards.