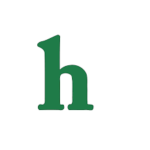 Eliza Dushku is back on the market. The former "Buffy The Vampire Slayer" star and her longtime love, Rick Fox, have split after five years together.
Eliza Dushku and Rick Fox split after 5 years
Eliza has made a huge life change with started by breaking up with the former NBA star. Dushku revealed that Rick's an "L.A. guy" and she's a Boston girl.
Eliza Dushku has some big plans following her split with Rick Fox. The biggest is leaving Hollywood behind and moving back to Boston, where she'll enroll in college.
Eliza's making big plans
"I'd rather be a little physically cold here than emotionally cold in LA. I missed my town and I missed my family," Eliza revealed of her new life in the East.
Fans are surprised that Eliza and Rick decided to call it quits after five years together, and even talk of marriage. However, it seems Eliza is very excited about her big plans.
What do you think about Eliza Dushku and Rick Fox's split? Tweet us @OMGNewsDaily or leave a comment below.