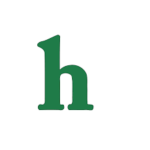 Elisabetta Canalis lost her baby after experiencing a heartbreaking miscarriage on Friday evening.
Sad news for George Clooney's ex-love Elisabetta Canalis
The ex-girlfriend of George Clooney, Italian model Elisabetta Canalis recently revealed she was expecting her first child with boyfriend , surgeon Brian Perri.
The baby was supposed to be born later this fall, but unfortunately for Canalis she lost the baby.
Elisabetta Canalis revealed her sad and tragic loss on her WhoSay.com blog posting,
"Unfortunately, life gives you… a reality that you do not expect, and that is very hard to accept, even if you think you are strong enough and prepared.
Canalis reveals heartbreak over miscarriage
"You're never really ready to be told that there is no more beating (heartbeat) and that it had already stopped long ago."
Canalis, 35, also added a heartfelt note of encouragement to others who have gone through similar situations writing,
"I just want to say to all those women who are going through it to stay strong because life goes on and it is nobody's fault. Nature acts in incomprehensible ways."
"We can only accept it. I just want to say that I feel you close, if you are suffering as I am doing," her message included. "We can't deny it, it's like an incessant sorrow you can't get rid of."
Our deepest sorrow goes out to Elisabetta Canalis during this difficult time of her life.