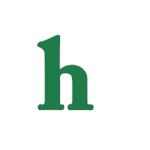 Tiger Woods ex-Elin reveals she has moved on with life
Elin Nordegren has revealed that she is very happy for her ex-husband Tiger Woods and girlfriend Lindsey Vonn…But she can also not forget Tiger's betrayal.
Tiger Woods made major headline news when it was made public tat the pro-golfer had been cheating on his wife, and mother of his children, Elin Nordegren.
Woods' sexual escapades did not involve just one extracurricular affair but , numerous women came forward revealing that they had been involved with Woods.
Elin Nordegren talks Tiger Woods' cheating
Elin Nordegren stated that "the word betrayal isn't strong enough" to really describe the impact that she had felt when finding out that her husband had been cheating on her.
She is happy to reveal that today has finally moved on past that horrible time in her life.
During a recent interview with People, Elin Nordegren stated,that she felt "safe" with him during their marriage and that's why it hurt so badly when she found out the extent of his compulsive cheating ways.
"I have moved on, and I am in a good place. Our relationship is centered around our children, and we are doing really good — we really are. He is a great father."
When it comes to Tiger and his new relationship, Elin Nordegren stated,
"I'm happy for Tiger … In general, in any kind of step-parent relationship, I'm happy that there's somebody else loving my children."
In late November of 2009, The National Enquirer broke the news that Tiger Woods had an extramarital affair with New York City nightclub manager Rachel Uchitel.
The Tiger Woods extra marital affair then unleashed a major media storm revealing that tiger woods had cheated on his wife Elin Nordegren with at least 15 different mistresses.
It is good to see Elin Nordegren has picked up her life and moved on forgiving to a point for her children, but not ever forgetting.
What do you think about Elin Nordegren being happy for Tiger Woods and Lindsey Von's relationship, is she truly completely happy?