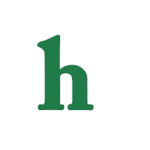 Is E.L. James dropping hints that she's working on a new Fifty Shades of Grey novel? Many fans believe the author may be teasing a new installment of the Christian Grey/Anastasia Steele saga.
E.L. James writing new Fifty Shades of Grey book?
This week, the British author posted this photo (left) on Instagram, and fans immediately thought they saw the hidden secret meaning behind it.
The photo of the keyword is zoomed in to the keys that spell out "F-I-F-T-Y" as in Fifty Shades of Grey.
Christian Grey and Anastasia Steele returning?
Is this photo really a hidden tease of more Christian Grey to come, or could it just be a coincidence? In the past, E.L. James has revealed that she's not sure whether or not she'd ever write another book in the Fifty Shades of Grey series, but she may, like the rest of us, have missed Christian and Ana. We've got our fingers crossed for a new book!
Do you think E.L. James is writing a new Fifty Shades of Grey book? Tweet us @OMGNewsDaily or leave a comment below.