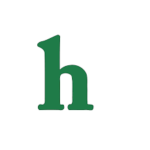 Dustin Diamond arrested is making "Saved By The Bell " fans look twice at days news headlines that claims the formers 90's sitcom star allegedly stabbed a bar patron on Christmas night with a switchblade.
"Saved By The Bell" star Dustin Diamond arrested
Port Washington, Wisconsin police responded to a call late Christmas night that resulted in Dustin Diamond being arrested and hauled off to the local city jail.
90's sitcom actor Dustin Diamond arrested in bar stabbing
The call came in to the station around 11:15 p.m.Christmas night with units being dispatched to the Grand Ave Saloon for reports of stabbing.
Upon arrival at the scene officers quickly found evidence to indicate that a 37-year-old male had stabbed another male patron. The knife yielding man quickly left the scene in a white SUV with his 27-year- old girlfriend.
Moments later squad cars located the SUV and apprehended both the male and female suspect into custody. The male suspect was identified as Dustin Diamond, who is best known as the teen actor who played the geeky Screech on the popular sitcom "Saved By The Bell."
Diamond and his girlfriend, who is unknown was taken to Ozaukee County Jail. The unnamed female was charged on disorderly conduct charges and released.
Dustin Diamond appeared before the judge earlier today and was charged with a Class A misdemeanor count of Second Degree Recklessly Endangering Safety, a Class A misdemeanor count of Carrying a Concealed Weapon and a class B misdemeanor offense of Disorderly Conduct, Use of a Dangerous Weapon.
Port Washington police reports reveal that the victim was transported to a nearby hospital and treated for non-life threatening injuries and is reportedly recovering at home.
At this time it is not known what the dispute was over, or who instigated the incident.