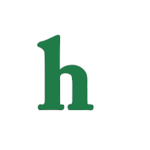 'Duck Dynasty' star Miss Kay has penned a new tell-all book about her life as a 'Duck Dynasty' woman revealing some shocking and very personal secrets about the Robertson family.
'Duck Dynast' star Miss Kay admits suicidal thoughts
Miss Kay has revealed in her new book, "The Women of Duck Dynasty" that at one point in her life she was so low and unhappy that she contemplated suicide.
Kay opens up about life struggles in new book
Kay opens up about how hard it was to deal with the struggles of living with Phil Robertson when he was a heavy drinker, and at one point had even accused Kay of cheating on him.
The couple were both at their lowest points in life, Phil with his alcoholism and Kate just exhausted with life and dealing with Phil's issues.
Kate reveals that one particularly bad evening after Phil had launched into one of his drunken and accusative states,
"I hit rock bottom," Miss Kay writes. "I have never felt as totally hopefuls as I did that night. I simply could not see any way out of a terrible situation for the boys and me. I finally accepted the fact that I could not fix our lives and had no one to help."
The Duck matriarch describes how she went sobbing into her bathroom, locking the door,and "realized I just wanted to go to sleep for a long time. I did not consciously want to kill myself, I just wanted to take enough Tylenol … to have a nice, long rest."
Miss Kay had been having these eerie thoughts for quite some time and has been more bleak about the moment, saying, "I just didn't want to live any more. … if I could just go to sleep and not wake up."
"And I wanted to scare the daylights out of Phil," she writes. "I wanted to punish him for everything that he had put me through."
The Dynasty cast member recalls that time calling it "the darkest place" she ever experienced, Kay also recalls the moment she gained enough strength to save herself.
Recalling that through her sobs she heard the sounds of her children's little feet coming towards the bathroom door.
"'Mom, don't cry,'" her son Alan said. "'God will take care of us.'"
That was the exact moment she realized she could not leave her sons, that they needed her to take care of them, and not leave them alone to fend with their drunken father.
Miss Kay of Duck Dynasty reveals she took a couple of moments to pray before she gathered her strength and opened the door and stepped back into the reality of her life.
From that moment on she was a new and stronger woman,a woman with the strength to handle her life, it's problems and be the mother that her boys needed her to be.
A&E's Duck Dynasty just ended Season 5 in March leaving fans wondering if the Roberston family would be making a return to reality television with DD Season 6?
As it stands now despite a ratings decline Dynasty is currently filming season 6, a release date however has not been revealed, which leads numerous fans asking if the Duck Dynasty Season 6 return is still being negotiated?
Would you like to see Duck Dynasty return this fall?