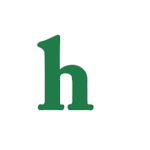 Duchess Kate's latest photo is causing outrage. A German newspaper has published a photo of Kate Middleton's bare behind as her skirt blows up in the wind.
Duchess Kate photo: Did the newspaper go too far?
It seems Kate Middleton was caught going commando (with no underwear) as she and Prince William visited Australian back in April. Now, a German publication is posted photos of the exact moment the wind caught her dress exposing her assets to the world.
Unfortunately, this is the first time Duchess Kate's photo has been published in an unflattering way.
People love Kate Middleton regardless of her scandalous photos
Back in 2012, topless photos of Kate Middleton were published by a French Magazine, who got the shots from a paparazzi who had photographed Will and Kate on their private vacation.
The Royals, especially Will and Duchess Kate have been very open with their lives, and showing us their wedding, Royal Baby, and more. When photos like these come out it seems unnecessary to publish them, as they serve no purpose to the fans relationship with Prince William and Kate Middleton, who are not typical celebrities like the Kardashians, Lindsay Lohan, or Miley Cyrus. (Come on people, these are the Royals!) We're just wondering if a photo of First Lady Michelle Obama in the same situation would have been published?
What do you think of Duchess Kate Middleton's bare butt photos? Tweet us @OMGNewsDaily or leave a comment below.