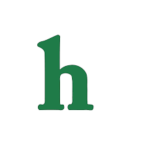 Barrymore announces birth of her second daughter
Drew Barrymore has proudly welcomed the arrival of her second daughter Frankie.
Drew Barrymore, 39 and husband art advisor Will Kopelman's baby daughter Frankie's arrival was confirmed by Barrymore's rep earlier Tuesday.
Drew and Will released an official statement to People magazine reading,
"Happy to announce that today we are the proud parents of our second daughter, Frankie Barrymore Kopelman. Olive has a new little sister, and everyone is healthy and happy!"
Drew talks raising daughters
Last February Drew Barrymore revealed with the public the sex of her second child stating, "I'm relieved I'm having another girl. I have everything I need. It's all about hand-me-downs and room sharing and all that stuff. I'm pretty psyched about that! I'm pretty psyched about that!"
Congratulations to Drew Barrymore and her happy family!
Drew Barrymore made her  television acting debut in 1978 in The Waltons as Melissa and her film debut in Altered States in 1980.  But is best known for her role in  the1982  pop culture Steven Spielberg's classic E.T. The Extra-Terrestrial. 

Drew Barrymore's most recent work includes he upcoming film in which she co-stars along with pal Adam Sandler in their third film together Blended. The film also stars  Terry Crews, Joel McHale and Wendi Mclendon-Covey, and is directed bydirected by  Frank Coraci.

Blended is scheduled to open in theaters on May 23, 2014