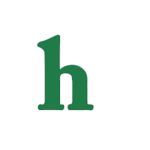 Downton Clooney sounds like a bizarre reality show, but sources are saying that George Clooney and his fiancé, Amal Alamuddin may be having a Downton Abbey wedding. It all started when his fiance, Amal Alamuddin fell in love with Highclere Castle.
Downton Clooney? George and Amal planning Downton Abbey wedding?
"George became close friends with Hugh Bonneville, who plays Lord Robert Crawley, when they did Monuments Men together last year. And they really hit it off. He contacted Hugh and asked him to arrange a private tour of the castle. Amal was blown away. When he saw his bride-to-be's reaction to the spectacular Victorian castle, set on 1,000 acres of parkland, he began making some discrete inquires about having their wedding performed there. And he was told they would be most happy to accommodate them," a source told the Daily Mail.
George Clooney wedding plans in full force
However, Dowton Clooney doesn't seem to be happening. George and Amal aren't having a Downton Abbey wedding, according to Gossip Cop.
While we are eager to find out everything we can about George Clooney's wedding (We still can't believe he's engaged!) this one seems to be false, at least for now.
What do you think about Downton Clooney? Should George Clooney and Amal Alamuddin have a Downton Abbey wedding? Tweet us @OMGNewsDaily or leave a comment below.