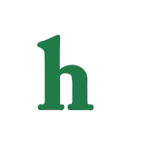 Donald Sterling was allegedly told by the NBA that if he doesn't step down and sell his franchise, the L.A. Clippers, he'll be suspended indefinitely by the league following his reported racist comments, Radar Online reports.
Donald Sterling told to step down by NBA?
Sterling, who allegedly told girlfriend V. Stiviano that she should not be taking photos with minorities after posting a photo of herself with Magic Johnson on Instagram, is taking a ton of heat from fans, players, and the NBA.
The Clippers even silently protested their owner at their playoff game on Sunday, and Magic Johnson says he'll never attend another game as long as Donald Sterling is the owner.
Magic Johnson to buy the L.A. Clippers?
However, what if Magic Johnson was the owner? New reports claim that the former NBA great is interested in buying the L.A. Clippers from Sterling, as the controversy around his racist comments grows.
What do you think about Donald Sterling's racist comments? Do you think Magic Johnson should buy the L.A. Clippers? Tweet us @OMGNewsDaily or leave a comment below.