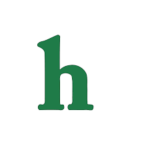 Donald Sterling has been banned for life from the NBA, and will likely be forced to sell the L.A. Clippers. Commissioner Adam Silver says he'll ask the other owners to force Donald to sell the franchise, per NBA rules. 
Donald Sterling banned for life from the NBA
NBA commissioner Adam Silver announced via press conference on Tuesday afternoon that the investigation on Sterling was complete, and Donald would also be fined the maximum $2.5 million, to be donated to charities and organizations that help with tolerance and racism.
Sterling and Silver
Silver confirmed that Donald Sterling admitted that it was his voice on the audio tapes, where he told then girlfriend V. Silviano not to take photos with "minorities" or bring them to his games after she posted an Instagram photo with Magic Johnson.
Donald Sterling will no longer be allowed at any NBA event, game, or organization situation. Adam Silver says that the "hateful" comments of Sterling will not be tolerated in the league, and he hopes that the players and staff of the L.A. Clippers will be satisfied with the punishment handed down to Donald Sterling, and that it won't hurt the Clipper's franchise as a whole.
However, Donald Sterling being banned for life from the NBA doesn't affect his family, who could possibly stay in control of the team if the situation plays out that way.
What do you think about Donald Sterling being banned for life from the NBA? Tweet us @OMGNewsDaily or leave a comment below.