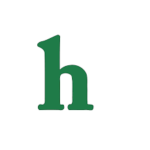 "Divergent" fans rejoice, the first teaser trailer for the sequel, "Insurgent," starring Shailene Woodley, 22, as Tris, and Theo James, 29, as Four is here.
'Insurgent' Trailer Finally Released
In the "Insurgent" teaser trailer Tris, which a new short haircut, shows off her action skills as she fights, jumps, and scrambles to save the image of her mother, played by Ashley Judd, whom fans saw die in the "Divergent."
In the sequel Tris and Four are now on the run following the take down of Jeanine and the Erudites' plan to kill all of the Abnegation members using the Dauntless as their brainwashed killing machines.
'Divergent' Franchise Beloved By Fans
"The world will never be the same," the "Insurgent" trailer reveals, and fans are loving every second of it.
Along with Shailene Woodley and Theo James, Ansel Elgort, Kate Winslet, Ashley Judd, Zoe Kravitz, Maggie Q, and Miles Teller will be reprising their roles for "Insurgent."
The "Divergent" sequel, "Insurgent" is highly anticipated by fans who have read the books and seen the first film. It's being clumped into the same category as Jennifer Lawrence's "Hunger Games" franchise, but in reality the two movie franchises are very different.
"Insurgent" hits theaters on March 20, 2015. Will you watch the "Divergent" sequel? Tweet us @OMGNewsDaily or leave a comment below.