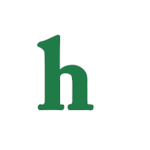 Diem Brown has died. The star of MTV's "The Challenge" shows has passed away at age 32 from her long and painful battle with cancer.
Diem Brown has died
Diem Brown died on Friday morning in New York City after being hospitalized due to her third bout with cancer.
In October, Diem revealed that her cancer, which originally started in her ovaries, was back and had been found in her stomach and colon.
"That was a shocker to me," she said at the time. "I was blown away. It really crushed a little bit of my spirit."
It was Diem Brown's beautiful spirit and positive outlook on life that had so many of her fans supporting her along her tragic journey.
Diem Brown's cancer battle touched so many
Unfortunately, Diem's cancer continued to spread and doctors basically told her there was nothing more to do, but Brown stayed hopeful to the very end.
"I NEED PRAyErs and advice my doctors are seemingly giving up but I won't & can't rollover. Whatever option I have to LIVE I'm grabbing!" Diem tweeted just three days before her death.
Over the past couple of week's Diem Brown's family and friends had been visiting her NYC hospital room as her condition worsened.
Diem Brown was always known as a survivor, and fought the courageous battle with a smile on her face. Her fight will not be forgotten, and thanks to her great work with Med Gift, neither will her life.
"MTV gave me a platform and my heart found it's calling," Diem wrote of the organization she created during her toughest days.
Fans have spoken out about Diem Brown's death and life on social media, and everyone is saddened by the terrible loss.
What are your thoughts on MTV star Diem Brown's death from cancer? Tweet us @OMGNewsDaily or leave a comment below.