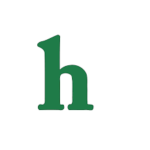 Did "Teen Mom 2" star Leah Messer-Calvert lose custody of her twin girls, Ali and Aleeah to ex-husband, Corey Simms?
'Teen Mom 2' star Leah Messer to lose custody of twin daughters?
The latest issue of In Touch Magazine reads "Leah Loses Her Girls," and claims to have in for on the "shocking charges" of "neglect and drug abuse" against the "Teen Mom 2" star.
The tabloid claims that Leah Messer's "neglect" and "drug abuse" are "worse than anyone knows," and that Corey Simms is likely to take custody of twins Ali and Aleeah because of Leah's issues.
Corey and Miranda want a better life for the girls
"Corey believes he's in a position to provide more stability and consistency than the children are receiving now," Simms lawyer tells the mag.
Meanwhile, Corey's wife, Miranda Patterson, has offered to help with the girls whenever she can, and the couple believe they can provide a better living environment for the girls.
The "Teen Mom 2" custody battle is definitely heating up, and has already caused a huge rift between Leah Messer and Corey Simms, who were once the model of good co-parenting. It's a sad situation for all involved, but if Leah does officially lose custody of the girls her world will be rocked, and she'll have to shell out big bucks in child support.
Leah and Corey reportedly go back to court in December, and "Teen Mom 2" cameras are sure to be rolling on the entire situation.
What do you think about "Teen Mom 2" Leah Messer possibly losing custody of twin daughters? Tweet us @OMGNewsDaily or leave a comment below.