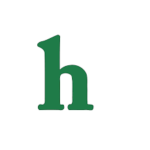 Sum 41 frontman Deryck Whibley fighting serious medical emergency
Deryck Whibley has revealed he is suffering from potentially deadly medical issues with his liver and kidneys due to excess alcohol abuse.
The Sum 41 singer and ex-husband of Avril Lavigne shared his medical emergencies shares the dangers of alcohol to his fans from a hospital bed after collapsing in his home recently.
Whibley reveals that after collapsing at his home, he was rushed to a hospital, where doctors diagnosed the singer with liver and kidney collapse.
One more sip of booze could cost Deryck Whibley his life
The 34-year-old singer/songwriter reveals his experience stating that he spent a month in the hospital and that his internal organs are so damaged from his excessive drinking that if he has one more drink it could end his life.
Whibley also posted out some pretty shocking, and graphic photos from his hospital stay to let his fans know that this is no joke, but a serious matter.
Whibley's post on his website tells the story and reveals the seriousness of his condition. The post reads;
'I was drinking hard every day. Until one night. I was sitting at home, poured myself another drink around midnight and was about to watch a movie when all of a sudden I didn't feel so good,' the musician wrote in a post.
As he recalls the night, Deryck reveals how his fiance rushed him to the hospital.
'Needless to say it scared me straight. I finally realized I can't drink anymore. If I have one drink the doc's say I will die,' he said.
Photos document the singers terrifying experience revealing him hooked up to wires and an IV drip.
Whibley continued: 'I'm not preaching or anything but just always drink responsibly. I didn't, and look where that got me.'
He said: 'I was stuck with needles and IVs all over. i was completely sedated the first week. When I finally woke up … I had no idea where I was. My mum and step dad were standing over me. I was so freaked out.'
'The reason I got so sick is from all the hard boozing I've been doing over the years. It finally caught up to me.'
Today it is one day at a time for Deryck Whibley , but being force d into this eye opening and life saving change, he admits has restored his creativity, writing more new songs.
'I already have a few song ideas for new songs. Soon it will be time to start making an album and getting back to touring again,' he wrote.
Deryck Whibley shared his life threatening battles with his fans in hopes of possibly preventing anyone else having to go through this horrifying medical ordeal, maybe using his experience as a chance to save someone else's life.
Best wishes to Deryck Whibley as he fights through is medical issues with alcohol abuse.
What do you think about the Sum 41 singer Deryck Whibley 's health scare?