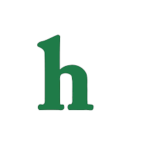 Sum 41 rocker on a slow road to recovery
Deryck Whibley the Sum 41 frontman has been released from the hospital and is is recovering slowly.
The 34-year -old, Deryck Whibley recently revealed that he was hospitalized after years of hard drinking nearly killed him collapsing his liver and kidneys.
The Sum 42 member recently opened up to his fans that he has been battling alcoholism, posting graphic and disturbing photos of his long hospital stay on his website.
Deryck Whibley recently updated his website on May 24th sharing his progress and thanks with his fans who have been supporting him through these hard times.
Deryck Whibley reveals 'one more drink' could kill him
A shocking photo of a nearly wasted away Deryck Whibley accompanied the following post that reads,
hey everyone, i just wanted to thank you all so much for sending gifts and all of the compassion and support you have shown me. it really means a lot to me in this time of recovery. i will be better soon and back out on stage before you know it.
see you all soon, deryck whibley
As previously reported, the Sum 41 singer and ex-husband of Avril Lavigne, Whibley shared his medical emergency and the dangers of alcohol to his fans from a hospital bed after collapsing in his home recently.
Whibley reveals that after collapsing at his home, he was rushed to a hospital, where doctors diagnosed the singer with liver and kidney collapse.
More prayers and well wishes are being sent out to Deryck Whibley of Sum 41 on a continued rapid and full recovery from all of us here at HND.
Get well soon, and take it one day at a time.