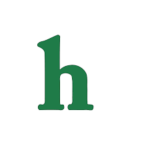 Derek Hough may be quitting "Dancing With The Stars." The fan favorite professional dancer may have danced his last dance on the popular show.
Derek Hough quitting 'Dancing With The Stars?'
Derek admitted that his future at "DWTS" is up in the air, but did not confirm whether or not he'll be back for another season.
In addition to Derek's undecided future, reigning champion, Maksim Chmerkovskiy, also revealed he's unsure about coming back, and head judge Len Goodman revealed during the season 18 finale that he may not be back either.
Derek's fate undecided
Derek says his decision to come back for this season was based on his partner, Amy Purdy. "Honestly, before this season, I wasn't sure. I feel like I've kind of done it. I've done a lot on this show. When they told me about Amy, I 100% signed up right away. I knew that this was something that was more special than a competition dance show and I really feel like we've accomplished everything and more."
Derek Hough has won "Dancing With The Stars" five times with partners of all different walks of life, and now he may decide to move on to bigger things in his career, but if he does, he'll be hugely missed by fans.
What do you think about Derek Hough possibly quitting "Dancing With The Stars?" Tweet us @OMGNewsDaily or leave a comment below.