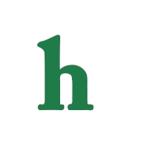 Demi Moore ready for a bright future?
Demi Moore is ready to get her new life rolling now, and stop feeling so down about her past failed marriages and relationships.
Sources close to Demi Moore claim that Demi is feeling a little sad and depresses these days because both of her ex-husbands, Bruce Willis and Ashton Kutcher have moved on in their lives leaving her left behind.
As previously reported Bruce Willis and wife Emma just welcomed their second daughter together bringing Bruce's daughter total to five!
Moore's most recent ex-husband Two and a Half Men star Ashton Kutcher is also wearing a huge smile upon his face these days.
Ashton and new fiance Mila Kunis are anxiously awaiting the arrival of their first child later this fall.
Moore ready to forget the past and look into the future
"Seeing her two exes get on with their lives and new women while she struggles to re-build her life and find a man is a tough pill to swallow," Moore's pal.
But, Demi Moore is not according to sources, ready to dive head first back into he acting career, and has been reading a few scripts.
"Demi's career has been on hold since the initial separation and only until very recently has she started to look at scripts again and began talks of doing a few movies," the source says.
"She is still very hurt, but she wants to get back on a set and act like she used to. She will act, produce and direct. Its all just the beginning for her."
Sounds as if getting back to work will be just the right medicine to help bring Demi out of her life funk, and who knows her Mr. right could be just around the corner.
Would you like to see Demi Moore back on the big screen soon?