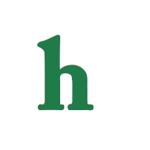 Nude photos of Demi Lovato were posted online by a hacker, who got access to the Twitter account of Wilmer Valderrama, Demi's boyfriend.
Demi Lovato nude photos posted online by hacker
Unfortunately for the singer/actress, this isn't the first time she's been involved in a nude photo scandal. In fact, the hacker took the already published nude photos and republished them, bringing them back into the spotlight.
However, the hacker also created a photo which shows Demi Lovato towering other pop stars and calling her "fat," which hits home to the star, as she's suffered from bullying, weight issues, and substance abuse in the past.
Demi keeps her head up
No matter what anyone tries to do to Demi to bring her down, she seems to rise up stronger than ever, deal with it in a classy way, and move on with her head held high.
What are your thoughts on nude photos of Demi Lovato being posted by a hacker on Wilmer Valderrama's Twitter account? Tweet us @OMGNewsDaily or leave a comment below.