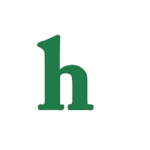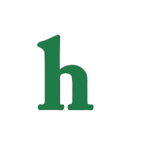 Biological mother of Paris and Prince Jackson plans to fight for guardianship in court
Debbie Rowe has revealed that she plans on taking the Jackson family to court and fight for custody her and of Michael Jackson's children.
Debbie Rowe has also stated that she would be more than happy to take all three of the children despite the fact that she is he mother of only two.
Sources close to Rowe reveal that Debbie is very concerned about the environment in the Jackson home, and feels that Michael's mother Katherine is too old to raise the children.
"Katherine's not connected with the kids or involved in their lives" Rowe told a friend.
Debbie Rowe feels the Jackson family is a terrible influence on MJ's children
One other major problem Debbie Rowe feels is a serious issue is the fact that Michaels' brothers have been hanging around the house where the children are living too much and she feels that they are a terrible influence on the kids.
For example she feels that Prince has been influenced by the Jackson men negatively and has developed a filthy mouth and has become very rebellious because no one is taking charge of teaching him otherwise.
Debbie Rowe has also revealed her main concern is with Michael's brother Jermaine, whom she feels is 'creepy and extremely inappropriate.'
Rowe fees she can give the children a stable and more appropriative home life, including blanket, who is not her biological child, but who she feels at age 12 is the most vulnerable.
Debbie also fears that Paris has not made much of an improvement following her suicide attempt, and feels she could benefit from having her mother around on a full time basis to look after her.
Debbie Rowe according to celebrity news site is planning on filing the appropriate legal documents necessary to ask the judge to appoint her guardianship so she may move the children to her horse ranch in Palmdale CA.
Interesting fact, Debbie Rowe is not requesting money from the Estate, and claims her main concern is the safety and well being of the children.
Do you believe Debbie Rowe will gain custody of Michael Jackson's children, or will the judge leave them in the care of MJ's elderly mother and family members?