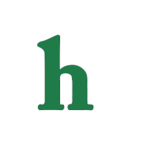 Dean McDermott's life is in shambles right now. Tori Spelling's husband has official quit their reality show "True Tori," and is now opening up about how he nearly committed suicide, Radar Online reports.
Dean McDermott opens up about planning suicide
"I was driving around in my truck with a loaded 9 mm. I was put on a 5150 at the UCLA psych ward," he revealed. "[My son] Liam had a performance and I didn't want to miss that performance… I had plans that night to do it."
Dean McDermott has openly admitted to cheating on wife Tori Spelling, and even entered rehab for alcohol and addition issues.
Tori and Dean's relationship has played out on reality television for years, but after the affair, which Dean calls a one night stand with a Canadian woman named Emily Goodhand, McDermott had enough, saying that he wanted to die.
McDermott quits 'True Tori'
However, Dean McDermott is now revealing that he can't film "True Tori" any longer, and that he wants to fix his broken marriage to Tori Spelling.
"We have five more shows left. I can't do this anymore," the 47 year old confessed. "I can't keep opening a vein, opening my soul and sharing my feelings and thoughts and demons with the world. I don't watch it. I can't. It's really difficult. I can't do it anymore, for my soul."
"I still love [Tori] to death and that's why we're still together," he said. "I hold out a lot of hope. If you don't have hope what do you have? I love this woman, regardless of what I've done. I love her and want to be with her. I want to grow old with her at this moment she feels the exact same way."
What do you think about Dean McDermott quitting "True Tori" and admitting he nearly committed suicide? Tweet us @OMGNewsDaily or leave a comment below.