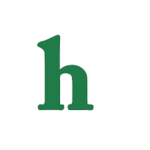 Tori and Dean begin therapy
Dean McDermott is turning the tables on this whole sex scandal drama going on between himself and wife Tori Spelling, in fact he is pretty much placing the blame on Tori.
It is clear that Dean McDermott feels he is getting the short end of the stick in this situation. He is more or less blaming wife Tori Spelling for his cheating, revealing that sex with her 'wasn't fantastic.'
It has also been speculated that Dean is quite unhappy that the two of them are doing this Lifetime reality show, but he is getting no billing. The show is called "True Tori."
McDermott is also reportedly getting very irritated that Tori is playing the victim in all of their relationship mess.
The new reality series is set to begin airing tonight and a new clip released from the couple's therapy session where Dean just lays it on the line and bluntly stated that he was unhappy with the couple's sex life.
Dean claims Tori's lack of interest in sex forced him to stray
"We would have sex once every two weeks," McDermott tells the therapist in the clip. "It wasn't fantastic."
Spelling reveals she was on a totally different page saying, "We had a great relationship and we had a great sex life."
Four children later there must have been something going on somewhere, claims one Twitter user.
Another believes that Tori Spelling and Dean McDermott are fabricating this whole scandal to make money.
It is not clear at this time whether Tori Spelling and Dean McDermott will be able to save their broken marriage, or not, but it is believed they will be able to boost their deflated bank accounts for a while.
Dean also opens up stating that his affair meant nothing and that it resulted from the need of a physical relationship.
"I wasn't attracted to her," he insists. "It was just like a warm body."
Tori Spelling loses her composure and breaks down and complains about her husband's sex addiction. McDermott checked into rehab after details of his affair became public.
"I can never give him enough sex," Spelling says through her tears. "He's never going to be happy with just me."
Do you think this marriage can be saved, or is it broken beyond repair?
"True Tori" premieres Tuesday on Lifetime.