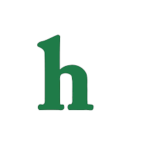 Dean McDermott talks cheating on Tori
Dean McDermott claims when it came to cheating on his wife Tori Spelling he just "didn't think he would get caught."
It is hard to believe that in this day and age that Dean McDermott believed he was safe from getting caught when he decided to cheat on Tori Spelling,.
With technology being what it is and paparazzi stalking the celebrities at every turn, but the biggest threat is selling a good cheating scandal story to the media these days.
Dean McDermott and Tori Spelling are no amateurs when it comes to dealing with the media and paparazzi, so Dean's tearful confession are finding some fans having a hard time swallowing Dean, and Tori's whole reality series story these days.
Is the drama too much for Tori to take?
As previously reported, the drama continues in Tori Spelling and Dean McDermott's troubled marriage and Tori was recently hospitalized for nearly a week.
There has been plenty of speculation behind Tori's hospital stay, some claim it is more hype for the Lifetime series, others believe it could have been a mental breakdown from all the stress.
But the most popular opinion believe Tori looks as if she has been abusing some form of drugs. She is rail thin and some claim she appears a little out of it on the show, almost sedated.
Dean McDermott has confessed that there were drugs being used on his part stating,
"I didn't think that I would get caught. I was drinking and using drugs. I was not dealing with things that happened to me in the past.
"I am on the verge of losing everything that means anything to me in this world. My wife and my family," Dean said.
Meanwhile, it has been reported that Dean was by Tori's side during her hospital stay. According to E! News, a source said: "He would arrive by 10am and didn't leave until 8pm most nights.
"True Tori" fans are gearing up for tonight's episode as new teaser clips are appearing online that reveals tonights drama will heat up when Tori and Dean talk it out and even more confessions are made.
"I can't forget what happened, I don't know if love's enough," she tells the cameras later in the clip.
"True Tori" airs tonight at 10 p.m. on Lifetime.
Do you plan on watching Dean McDermott confess his cheating ways to Tori Spelling?