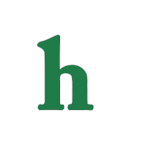 "Days of Our Lives" fans have been watching Gabi, Sami, Kate, Will, Sonny, and EJ keep the secret that they all tried to cover up Nick's alleged death, and now Rafe wants in on the secret.
'Days of Our Lives' spoilers: Will Rafe find out Gabi's secret?
After EJ tells Rafe that Nick is dangerous and has information that could send his sister Gabi to jail, the detective just has to know that's going on.
Will Rafe dig up the dirt he's looking for and find out that Nick tried to attack Gabi, and she hit him in the head with a rock, later to dump his body in the river with the help of Sami and Kate?
What will Rafe do?
If Rafe finds out Gabi's secret will he look at her differently? Rafe is a man of the law and has mostly upheld the morals and standards that go along with being a police officer, but when family is involved it could be a whole other story.
Do you think Rafe will find out Gabi's secret on "Days of Our Lives?" Tweet us @OMGNewsDaily or leave a comment below.