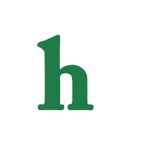 Days of Our Lives fans know that Nick Fallon was shot by one resident of Salem who hates them, and there are many who do, but will his shooter be caught and sent to prison?
Days of Our Lives spoilers: Will Nick's shooter be sent to prison?
Salem residents who may have had a hand in shooting Nick including EJ, Sami, Abby, Gabi, Will, Sonny, Lucas, and Kate, but who pulls the trigger, and will they pay for their crime?
It seems that Nick's assassination will prove to be a huge storyline for Days of Our Lives in the coming weeks. The who done it and why will be almost as exciting as seeing if they get away with it.
Who did it, and will they get away with it?
We can't wait for all the juicy details to emerge on the NBC soap, and interact with the already present storylines such as Abby and EJ's affair and Will and Sonny's custody battle with Gabi.
Who do you think will shoot Nick, and will they get caught and be headed off to prison? Tweet us @OMGNewsDaily or leave a comment below.