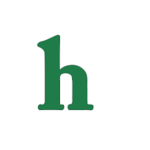 Days of Our Lives is getting heating up for the summer. In fact, the rivalry between Eve Donovan and Jennifer Horton should be one of the big story lines this season.
Days of Our Lives spoilers: Will Eve steal Daniel from Jennifer?
Last week Jen reminisced about her high school rival, Eve, whom she battled for the love of her former boyfriend, Frankie. However, what Jen didn't reveal to her son JJ was that Eve was also in a relationship with his dad, Jack, as well.
Considering that Jennifer and Eve seem to have the same taste in men, will Eve be eager to sink her claws into Jen's man, Daniel, as well?
It seems that with all the problems Daniel and Jennifer are going through that Eve may want to swoop in and get Dan's attention, and affection, while he's questioning his relationship with Jennifer, which would reignite the rivalry even further.
Days of Our Lives spoilers: More new faces heading to Salem?
Meanwhile, Jen and Eve's dislike for each other will have one big problem, their children, JJ and Paige, are falling in love. This will make it difficult for the two women to be around each other.
Some fans are even wondering if Frankie Brady, the ex of both Jennifer and Eve, could come back to Salem as well, as there are a lot of new and returning faces popping up as old favorites are leaving.
One thing's for sure, Days of Our Lives should be very fun to watch this summer. What do you think? Tweet us @OMGNewsDaily or leave a comment below.