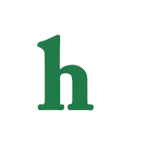 Days of Our Lives spoilers reveal that EJ DiMera will seemingly die in the coming months. Actor James Scott, who plays DiMera on the NBC soap, has already quit the show, and some fans believe his character's been killed off.
Days of Our Lives spoilers: Will EJ DiMera die and rise from the grave?
While EJ is alive and well in Salem right now, fans know that James Scott has already left the show, and so has his on-screen love, Alison Sweeney, who plays Sami Brady.
While Scott left before Sweeney, photos from Alison last day on set leave a clue that EJ may die.
An urn with EJ's photo next to it sits on the mantle of the DiMera mansion in photos of the set, which fans won't see for months to come.
How will Sami Brady leave the show?
If EJ DiMera does die on Days of Our Lives will he rise from the ashes later on like his father Stefano?
Stefano and been thought dead multiple times, but each time he dies he always returns later having risen from the ashes like the mythical bird, The Phoenix, which is his nickname.
While EJ has never died on Days of Our Lives, it seems likely that if James Scott wants to return to the soap at a later date he could come back from the dead, like his father and many other characters before him, in what would be ratings gold.
As for Alison Sweeney, it's unclear how her character Sami Brady will leave Days of Our Lives, (Maybe she'll be to grief stricken to stay in Salem?)  but we're hoping to one day have her and James Scott both back on the show!
What do you think about the theory that EJ DiMera dies on Days of our Lives? Tweet us @OMGNewsDaily or leave a comment below.