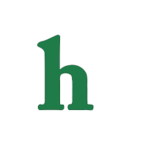 This week on Days of Our Lives Will shockingly confesses to the murder of Nick Fallon. Since  Nick has shot someone (EJ) before, and escaped jail time, it seems he may be doing this as a way of easing his guilt, but did he really shoot Nick?
Days of Our Lives spoilers: Will confesses to Nick's murder!
The latest Days of Our Lives spoilers reveal that Will may be covering for someone he loves, but who? Lucas is an option, as Lucas has gone out of his way to keep his son Will out of trouble, and perhaps Will is returning the favor.
Sonny is also an option. Sonny stole a gun from Victor's house planning to shoot Nick, but Will found the gun and talked him out of it.
Is Will covering for someone he loves?
The final option is that Will could be covering for Gabi, the mother of his child. If Gabi did kill Nick (She's our bet!) then Will could be trying to ensure his daughter, Ariana, has her mother instead of her mom being behind prison bars for the rest of her life.
It seems that Will is one of the least likely to have killed Nick Fallon, but in Salem anything can happen. We can't wait to see how it all goes down this week.
What do you think of Will confessing to Nick's murder on Days of Our Lives? Tweet us @OMGNewsDaily or leave a comment below.